---
HowToLearn.com
is proud to present the awards for the
Top 101 Best Educational Websites 2015

Our HowToLearn.com team personally reviews each camp website and determines whether it is a a high quality website for the Best Educational Websites 2015
Submit your site here to be considered for our next guide coming out in January 2016. Be sure to provide your name and email address.
Click Here to Like Our Annual Guide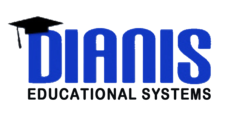 Dianis Education–Provides students grades Pre K-12th with proven academic strategies and educational solutions for those struggling academically in one or more subject area.
The step-by-step educational solutions are easy to apply to any scholastic curriculum. The proven academic solutions provide award winning strategies to help improve grades, test taking, study skills, organizational skills.
The Dianis Method is comparable to having access to the methods and strategies of an expensive tutor.
WWF Together–World Wildlife Together teaches students about endangered animals, using design elements that are interactive.
My Incredible Body – My Incredible Body teaches human anatomy through medically accuarate 3 D models and animations. The animation is so "magical" you can virtually "fly" through the body.
Algodoo is FREE and all about physics. It lets users create anything they want and experiment with physics via building interactive games and inventions. Great for beginners too.
Spider Scribe Jr. SpiderScribe Jr. is a way to create mind-maps and brainstorm with friends. It's our top pick for remembering what you study and to create and manage projects.This app doesn't require an internet connection unless you email the map you've created.
 

College Admissions Support
Gate College System–Opening the gates to choice. Complete college admissions guide made easy and affordable. Another of HowtoLearn.com Top Picks!
Courses – Online Learning

Udemy – A HowtoLearn.com Top Pick!
Take courses on nearly every topic! We take Udemy courses often and you'll love how easy they are to use! Enjoy a Udemy Course today.
---
99u.com — Insights on making ideas happen. Exciting website with articles and videos to help you spark those creative juices.
Camp Cody–Camp Cody is part of a camping heritage that goes back to 1926. Nestled on the sandy beaches of beautiful Lake Ossipee amidst the White Mountains of New Hampshire, Cody offers a summer experience rich in fun, friendship, learning and adventure. A traditional summer camp for both girls and boys, campers range in age from seven to fifteen and CITs beginning their leadership programs at sixteen.
PHONE: 603) 539-4997
---
Educational Computer Games
Math Missions – This program has innovative activities for kids in grades 3-6 so they can strengthen math skills in a fun environment.
Kidspeak Spanish –Award winning software developed by leading educators. Teaches over 700 words and has 12 printable activities.
Nancy Drew  –Help your kids develp their sleuth and critical thinking skills!
---
English Language Learning
PhraseMix.com— PhraseMix.com helps you to speak English fluently by helping you for meaningful phrases  that combine both grammar and vocabulary. What's more, you'll discover how to use the phrases in the real world.
---
                Foreign Language Learning
Learn a foreign language FREE forever.
---
---
---
Funbrain.com – Site with the most eudcational games for kids online
Children Writing and Publishing
---
Story Online (Movie stars and others read stories to your kids)
---
Envision Experience The International Scholar Laureate Program (ISLP) is now part of the Envision family of leadership, career and scholarship development programs that provide today's students with the experiences and applied skills they must have for success in the 21st century.
In today's complex world, out-of-classroom experiences are no longer a nice to have, they are a must have. Envision's experiential educational programs are designed to provide the extra edge you need to get into college, graduate on time and successfully transition into a chosen career or life path.
PHONE: (703) 584-9513
Mathway–Get help with math problems in every kind of math
---
Stanford University Mathematics Camp
Residential Junior Summer Math Camp
Stony Brook University Math Camp
---
K-12 Music Resources for Music Educators
New York Times Learning Network
Click Here to Like Our Annual Guide
Pat Wyman is America's Most Trusted Learning Expert, college professor, best selling author of Instant Learning for Amazing Grades Complete Study Skills System, Spelling Made Easy: Learn Your Words in Half the Time; Amazing Grades: 101 Best Ways To Improve Your Grades Faster, CEO and founder of HowToLearn.com.
Each year, Wyman and her team reviews each and every website and are proud this year to give our gold seal awards to the Top 101 Best Educational Websites 2015.