HowToLearn.com is proud to present the awards for the
Top 101 Best Educational Websites 2016

We thank our educational partner LeadershipandSkills.com for their sponsorship of this guide!
Our HowToLearn.com team personally reviews each website to determine whether it is a a high quality website for the Best Educational Websites 2016
Submit your site here to be considered for our next guide. Be sure to provide your name and email address.
Click Here to Like Our Annual Guide
Accelerated Learning – Lifelong learning made faster and easier. Learn to be a better learner, based on brain research.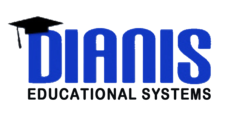 Dianis Education–Provides students grades Pre K-12th with proven academic strategies and educational solutions for those struggling academically in one or more subject area.
The step-by-step educational solutions are easy to apply to any scholastic curriculum. The proven academic solutions provide award winning strategies to help improve grades, test taking, study skills, organizational skills.
The Dianis Method is comparable to having access to the methods and strategies of an expensive tutor.
ADHD or Active Child?  Find out whether your child really has ADHD from Stephen Guffanti, M.D. Take the FREE ADHD test, how to parent the extraordinary child and discover tips to make your hectic live more peaceful.
Life 360 App This app keeps your family organized.  No more frantic text messages back and forth.  Just update the app and the entire circle of people you want to connect to can see the message, appointment, or change in scheduleSparkup Reader Spark up kids books with added connections to distant grandparents or loved ones.  Let kids listen to their favorite books being read aloud by the people they love!
Star Walk 2 – Guide to the Sky Day and Night  Star Walk 2 is an excellent stargazing tool that combines astronomical data with an easy-to-use UI. Just point your iPhone or iPad at the night-time sky and be wowed by the wonders of the universe.
NOVA Elements NOVA Elements brings the Periodic Table to life.
Pixel Press Floors: Draw Your Own Video Game Pixel Press Floors allows students to draw their own games. The app translates the drawing into code.
Stop Motion Studio A top apps for stop motion moviemaking.
Monkey in the Middle  These apps help middle school students with math, science and vocabulary. Students review important concepts through notes included in the app or by playing games with monkeys.
My Homework A place to organize student homework. The app features calendars and sends reminders.
My Grades to Go Students can input traditional grades, and calculate their average.  They can also see what is necessary to move up to the next level.
Type n Talk A fun app that keeps students engaged.  Teachers can type instructions and have them read in a funny voice or a celebrity voice.
AutismFitness.com Autism Fitness is the leading resource for informational products, workshops, consulting, and staff training for integrating fitness programs with the ASD population. Sign up for our newsletter and receive the FREE "Top 8 Exercises for Autism Fitness" manual.
Code.org The site is popular for "An Hour of Code" and has the vision that every student in every school should have the opportunity to learn computer science.
Edsurge Guide – Teaching Kids to Code A guide to how to teach kids to code, as well as many different perspectives on coding.
Scratch Scratch is a project of the Lifelong Kindergarten Group at the MIT Media Lab. You can program your own interactive stories, games, and animations — and share your creations with others in the online community.
College Admissions Support
Earning Admission Earning Admission teaches families to use strategic planning and marketing to increase their child's odds of admission to the most selective colleges in the nation.
College and Finish College
I Can Finish College We empower you by providing guidance and resources that focus on higher education access and success.
Courses – Online Learning
Coursera – A HowtoLearn.com Top Pick!Take the world's best courses, online!
Hygloss Products At Hygloss we have one goal in mind; supplying innovative tools that will inspire children and adults to think, create, and grow. Achieve these goals with our supplies and craft kits for every age, stage and project.
ChalkInMyPocket.com    Celebrating those everyday learning experiences and the joy of play.
Spark!Lab Smithsonian Inventive Creativity™ Kits are designed to provide children with the same hands-on experience at home as they would enjoy when visiting the Draper Spark!Lab™ at the Smithsonian's National Museum of American History in Washington, D.C.
Crekid.com Help children explore and develop creative thinking.
Educational Computer Games
Cookie.com   Our learning games for kids help in building skills needed for success in school. While playing our fun educational games, kids learn to read with phonics, build skills in math, language, social studies, science and much more
ABCYa.com ABCya.com is the leader in free educational kids computer games and activities for elementary students to learn on the web.
Lucidity Beautiful childlike dreamscapes, a heartfelt children's story and addictive puzzle platformer gameplay! Enter the world of Lucidity™ where life is truly but a dream!
Funbrain Funbrain's games help students build on what they have learned in class and acquire new skills in reading, math, and problem solving.
Free Online Preschool Games Children learn letters and numbers while having fun with games featuring cute characters and wacky stories.
Education.com Educational Games These games are developed by teachers, and professionally illustrated and animated.  For all ages.
English Language Learning
English Vocabulary Exercises Over 500 exercises for learning English vocabulary.
Vocabulary.com The world's smartest dictionary is combined with an interactive learning game.
Free Rice Freerice is a non-profit website that is owned by and supports the United Nations World Food Programme. Goals are to provide education to everyone for free, and help end world hunger by providing rice to hungry people for free.
Learn English Kids LearnEnglish Kids is brought to you by the British Council, the world's English teaching experts
Literactive Literactive is the leading provider of reading material for pre-school, kindergarten and grade 1 students available online.
Rich Kid Smart Kid From The Rich Dad Company – seeking to increase the financial literacy of the next generation of future entrepreneurs.
My Money Website of the Federal Financial Literacy and Education Commission
Money Management for Kids and Teens Children and teens earning, saving, budgeting and managing money. Information for parents to help their children learn how to manage money is also included.
Money and Coins – Activities for Kids Activities for counting coins, and collecting them.
YoungBiz YoungBiz USA is a financial and business education company for youths, young adults and educators.
Foreign Language Learning
Chillola  Designed for kids and their parents to encourage language learning, and to have great fun with foreign languages.
Mango Languages Mango Languages creates lovable language-learning experiences for libraries, schools, corporations, government agencies, and individuals.
50 States.com Get facts about US states and their capitals.
Kids Geo  The study of our earth, for kids.  Features Geography and Geology
Geography for Kids Learn about oceans, volcanoes, dust storms, glaciers, earthquakes and all kinds of interesting geography topics.
National Park Service Providing information on the National Parks and their history.
GlobalTrek Students can travel the world without leaving the classroom!
TIME for Kids Each eight-page magazine and companion website celebrates the culture, people, landmarks and geography of places around the world through photographs, maps, diagrams, charts, folktales, language and activities.
US History A comprehensive resource for all periods of US History.
We Choose the Moon From the John F. Kennedy Presidential Library and Museum, an interactive exploration of the Apollo 11 mission.
ABookInTime.com A one-stop source for history teachers and home-schooling parents for reading suggestions and crafts, as well as games, timelines, and maps on any historical time period
Smart History A leading resource for the study of art and cultural heritage, from Khan Academy.
Jiskha Post homework questions online and get free homework help from tutors.
Chegg Study smarter, not harder!  Comprehensive resources for studying, tutors, and test preparation
Homework Alabama HomeworkAlabama is a statewide effort made possible by the State Library of Alabama (APLS) through local public libraries. Homework Alabama offers FREE online tutoring and academic resources from Tutor.com for Alabama residents from kindergarten students through college, plus adult learners.
Study Room StudyRoom's vision is to connect students to provide them the help, resources, and support they need to succeed in college.
Kids Click A web search site designed for kids by librarians – with kid-friendly results!
Soft Schools   Take advantage of these free math worksheets, free math games, grammar quizzes, free phonics worksheets, and games. Worksheets and games are organized by grades and topics.
Brain Pop BrainPOP offers animated educational movies, quizzes, games, activities, and other resources for students in grades 3-12.
PBS Kids Apps, videos, games, and activities tied into PBS children's programming.
Whattablast! A place where kids can find web resources, make friends and enjoy age appropriate entertainment.
Scholastic Book Wizard  Find and level books with Book Wizard. Plus, get booktalks, lesson plans, author studies, videos, and discussion guides.
Chomp Chomp Exercises at Grammar  Bytes! Many interactive exercises for learning grammar and sentence construction.
English Zone Everything you need for learning English, or learning grammar and spelling. We like this resource!
Wordsmyth Free online Dictionary and Thesaurus
Literacy Center Provide parents and teachers of Dual Language Learners and English Language Learners with free education games, activities, and learning tools.
Leadership and Soft Skills
Leadership and Soft Skills  Do you want to learn key skills that help you succeed in high school and college? Would you like to learn skills employers seek and that will prepare you for a productive, rewarding career? Would you like to communicate more effectively? Are you interested in improving your leadership ability? If so, this book is for you. Get FREE leadership and soft skills tips on LeadershipandSoftSkills.com
Bonnie Terry Learning Reading, Writing, and Study Skills Program  This step-by-step program gives you the tools and confidence you need to work with even the most challenged reader—and their confidence and expertise grows exponentially as you work the program and take advantage of the live sessions.
Math Playground    Find over 100 online math games and puzzles that you can play on any mobile device.           
Math Without Borders        A  complete high school math experience for homeschoolers by supplementing the best existing high school math textbooks with solid teaching by an experienced teacher.
Math is Fun     Do  you REALLY like exercising your brain?  This is the page for you! Your free resource for math review material from Algebra to Differential Equations!
Mathtree MathTree offers summer math camps and after-school math programs to kids ages 5 to 15.
MathCamp Canada/USA Mathcamp is an intensive 5-week-long summer program for mathematically talented high school students.
Classics for Kids Compose your own music with this simple, interactive app.
Classical Archives  The largest classical music site in the world.
The Children's Music Network The Children's Music Network celebrates the positive power of music in the lives of children by sharing songs, exchanging ideas and creating community.
SummitLearning.org  This free online tool that helps students set and track goals, learn content at their own pace, complete deeper learning projects and reflect on their experiences.
SummitBaseCamp.org Summit Basecamp is a free program that helps public schools bring personalized learning into their classrooms.
The Bill and Melinda Gates Foundation – K-12 Education, Personalized Learning The Foundation works to support teachers and schools as they create systems, tools, and methodologies that tailor instruction to the individual needs, skills, and interests of each student, in an effort to accelerate and deepen learning.
HowToLearn.com Find our how you learn best.  Take the FREE learning styles quiz and begin to own your learning by knowing how you prefer to learn.
Questia.com The first online library that provides 24/7 access to the world's largest online collection of books and journal articles in the humanities and social sciences, plus magazine and newspaper articles.
Bibliomania.com  A major library of fiction, reference, and non-fiction
RefDesk.com    This award-winning site is a great place to find and check facts. RefDesk has an enormous collection of reference materials, searchable databases and other great resources that can't be found anywhere else.
A Plus Physics  A free online resource that focuses on problem solving, understanding, and real-world applications. For high school physics students and beginning college physics students.
Energy Kids Sponsored by the US Energy Information Administration, this site provides lesson plan help for teachers and games and activities for kids.
Science Made Simple This site provides science projects and articles for children, and resources for their parents.
BBC Science From the BBC, the latest articles on science and technology.
101Science.com Learn and research space and astronomy, Geology, Earth Science, science, chemistry, biology, physics, math, electronics, and much more. 101science.com is the internet science PORTAL to more than 20,000 science sites.  This site is FREE!
ChemTutor.com  First course and tutorial in chemistry designed to work with any high school or college basic chemistry course.
ScienceNetLinks.com  Providing a wealth of resources for K-12 science educators, Science NetLinks is your guide to meaningful standards-based Internet experiences for students.
Experiland.com Science experiment ideas & e-books for kids K-8. Enjoy and learn about the amazing world of science with our database of over 300 fun, tried and tested science experiments that are sure to surprise and amaze you!
SpecialNeeds.com SpecialNeeds.com is the leader in special needs information and essential resources.
National Association for Adults With Special Learning Needs NAASLN is an association for those who serve adults with special learning needs.
Brain Balance Centers Brain Balance is a drug-free, non-medical approach that combines physical and sensory exercise with academic skill training and a Clean-Eating Nutrition System, to improve individual performance and social behavior with children who struggle.
Experience Learning Support w/Animals  ELSA has connected over 1,500 individuals, including those diagnosed with autism and other special needs, with rescued horses and ranch animals to build confidence, social skills, and sensory awareness. 
Friendship Circle Friendship Circle provides your family with a supportive community that gives you the opportunity to form real friendships within a non-judgmental environment.
LD Online LD OnLine seeks to help children and adults reach their full potential by providing accurate and up-to-date information and advice about learning disabilities and ADHD.
Special Olympics The world's largest sports organization for people with intellectual disabilities
I Read I Succeed  I Read I Succeed Contains Vision Therapy Exercises For Excellent Reading Comprehension. Vision Therapy Activities Can Help Your Child To Read "At or Above Grade Level" in Just 10 Minutes a Day!
Colored Overlays Reading studies show one and a half years gain in only one week!
Guide to Grammar & Writing A guide to grammar and writing from the Capital Community College Foundation.
Teen Ink A magazine, website, and books written by teens for teens
Click Here to Like Our Annual Guide
Pat Wyman is America's Most Trusted Learning Expert, college professor, best selling author of Instant Learning for Amazing Grades Complete Study Skills System, Spelling Made Easy: Learn Your Words in Half the Time; Amazing Grades: 101 Best Ways To Improve Your Grades Faster, CEO and founder of HowToLearn.com.
Each year, Wyman and her team reviews each and every website and are proud this year to give our gold seal awards to the Top 101 Best Educational Websites 2016.