Assisting your child in choosing a career can be somewhat of a challenge, especially if you notice early on that your son or daughter has a number of skill sets that could prove rewarding. Helping your teen or college student determine the right career path is often at least partially based on helping them select a line of work that will be financially lucrative for years to come. When your child makes a sound career decision, this can lead to personal fulfillment for your young adult, as well as financial health for the entire family.
Set an Example
As with most aspects of parenting, your children will take their cues from your example–not necessarily your instruction. If you expect your son or daughter to have a graduate degree, you should have one or be in the process of attaining one. If you encourage entrepreneurship, let your child know what it takes to run your own business. Expose your child to your financial statements (as much as is age-appropriate) to provide real-life examples of profit and loss as well as debt management. Remember that even if your teen selects a career that is believed to provide financial stability, managing money wisely is key to personal and professional success.
Have Your Child Tested
According to an NBC News article, kids between the ages of 12 and 18 are not very likely to listen to their parents when it comes to career suggestions. However, signing your child up for an aptitude test will provide results that are difficult to dispute.
For instance, if your daughter has a knack for interior design but has also expressed interest in becoming a pediatrician, a career aptitude test can help determine which career your daughter will excel in. And, for the most part, the more successful she is in her career, the more money she will make. The test results will also help you to come up with a financial plan for your daughter's education. It generally takes more years of schooling to become a pediatrician, and the city your daughter decides to live in will affect her take-home pay as well.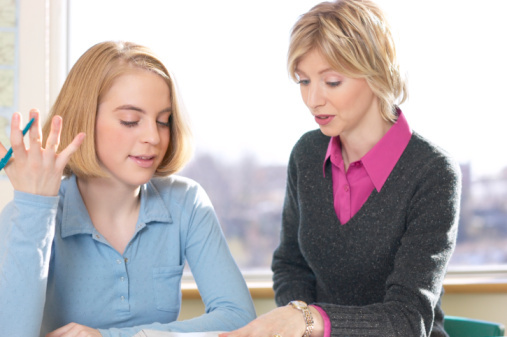 An aptitude test will help both you and your teen concentrate on logical career goals.
Check In With Your Child–Often
Even though you may have a family business or are able to show your child a solid financial foundation, it's important to have candid conversations with your tween or teen about their career aspirations. Don't assume that your child wants to do exactly what you do. If your son or daughter is happy with the career he/she has chosen, your child will be more likely to pursue leadership positions and opportunities for advancement.
Remember that even in college, your young adult's career goals could change–significantly. Ask your son or daughter questions that will help them think about the long-term results of their career choice. Help your child research salary projections for the line of work he/she has chosen. Ask about the hobbies or activities that truly make your son or daughter happy. Use this information to point your child in the direction of a rewarding professional life. This is the best move for the family in the long run.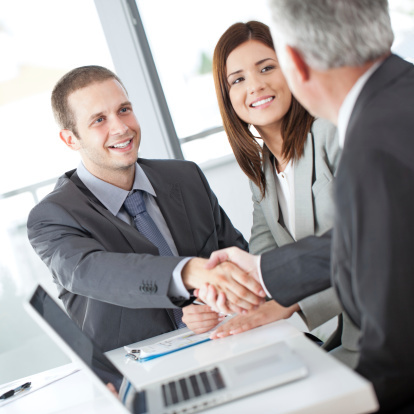 Find out what truly excites your child to set them up for career success.
Tamiya King is an article, poetry and cookbook author who writes on a variety of topics, including health, beauty, fashion, marketing and cooking. She enjoys writing content that helps others prepare for high paying careers.
Read more articles on preparing your child for a career or college