What speed do you read? Compare your speed to the national average.
Before you begin ask yourself these 3 questions:
1.Do you use a learning system that you know for certain will cut your learning time in half, boost your career and raise your grades on tests?        Yes     No
2. Do you use a brain-based method with specific strategies to remember everything you read?     Yes     No
3. Do you use a proven method to increase your reading speed by 3X or more without weeks of drills or exercises that gives you excellent comprehension?     Yes     No
If you answered no to any of the questions and want to cut your learning time in half, develop an excellent memory and read 3 times faster:
Here's a coupon for half off the 10 day course 3XMYREADINGSPEED
Take the Reading Speed Quiz Below
Before you begin, choose the name of the book you want to read from. You can increase the font size in the wheel settings at the top right side of the quiz.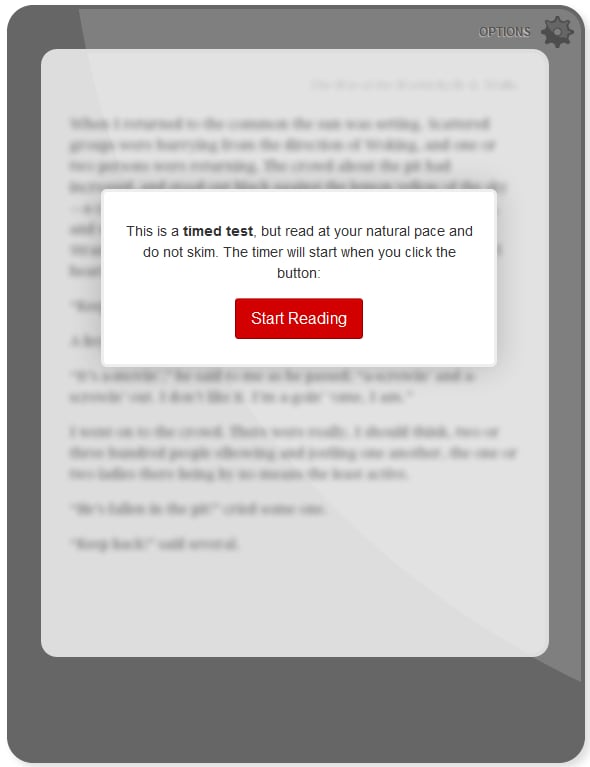 Source: Staples with Permission